April 30, 2014
Hi Ladies    
This is a smoothie I like to make in summer. Ladies, get out your melon ballers !  Let's proceed:
Honeydew Melon Smoothie Recipe
1/2 Honeydew melon (About 4 cups) – cubed
1 TBSP Honey
Lime Juice – 1 TBSP
Frozen Yogurt (Vanilla or Pineapple)
Liquid sugar (to taste) – 2 teaspoons
Ice
Variation:  Add fresh mint and/or coconut milk to alternate flavor
*Note: With the coconut milk, you would add 1/2 cup. Mint: I use 2-3 leaves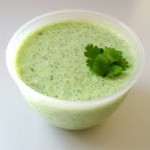 Another Healthy Idea for Smoothie: Mint Flavoring
Try this – Cucumber and Melon Smoothie. This one has both sweet and sour taste, so if you like that sort of thing..
    1 cucumber (seeded and chopped up)
    2 cups honeydew melon (chopped up)
    2 cups passion fruit juice
    7 sprigs fresh mint (or amount to taste)
    2 cups ice, crushed
Options: You can add a lime wedge, and some coarse salt on the rim of the glass. Serve immediately.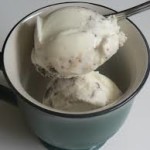 (With this option, remove the passion fruit juice and substitute something else – like frozen vanilla yogurt). You may also like to add one half tsp. of lime juice